Anne Arundel Community Concert Association
AnneArundelCommunityConcertAssociation
Season 62
The Anne Arundel Community Concert Association is pleased to give you a preview of its 2013 - 2014 season.
In addition to our performances at Severna Park
High School, our members are given free admittance
to see the five concerts hosted by the South
County Association. That's ten concerts in
all...a great value!
Severna Park High School is located on
Robinson Road in Severna Park, Maryland.
The concerts will begin at 7:30 pm. The doors open
30 minutes before curtain time.
Subscriptions are being taken now for our 2013 - 2014
season! For membership information including youth and family discounts please call:
Katie Adams 410 315 - 9477
or
Gale Gillespie 410 647 - 4881
Our performances this year are.....
Evening with Hal Linden - Tuesday, September 24, 2013
The Sixth Floor Trio - Monday, October 21, 2013
Anthony Kearns, tenor - Thursday, January 16, 2014
Cueto & Roldan Duo - Thursday, April 10, 2014
Bach to the Future - Friday, May 16, 2014
Evening with Hal Linden
Tuesday September 24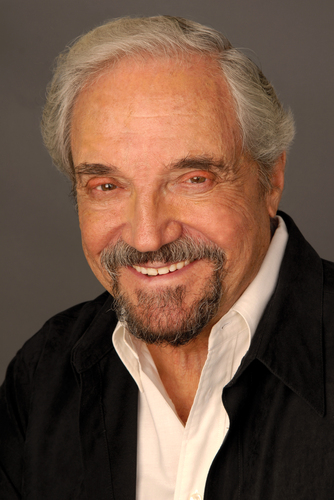 Hal Linden is an American actor, singer and musician whose career spans more than 65 years with memorable roles on stage, television, in film and a cabaret-style variety show that he tours nationally. Linden is perhaps best known for his portrayal of police precinct captain Barney Miller in the hit television series of the same name that aired on ABC from 1975 - 1982, earning multiple Colden Globe and Emmy nominations for his work. Linden made his Broadway debut in 1957 in the musical "Bells Are Ringing" opposite Judy Holliday and subsequently toured with the national company.
Sixth Floor Trio - Monday, October 21 2013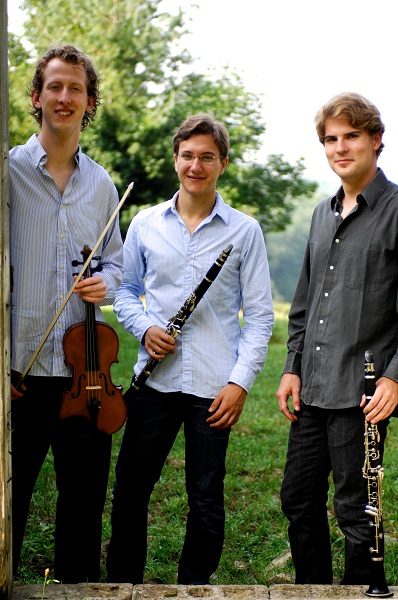 The Sixth Floor Trio is a chamber group dedicated to the creation and performance of music that connects different musical styles, communities, and artistic disciplines. Formed by graduates of the Curtis Institute of Music in 2008, the Trio has performed extensively throughout the United States in venues ranging from traditional concert halls to grunge bars and experimental spaces.
Anthony Kearns - Thursday, January 16, 2014
With a rendition of "Danny Boy" that will melt your heart, Irish lyric tenor Anthony Kearns has the ability to color each note with beauty and grace. Kearns has won singing competitions all over Ireland. In 2010 Kearns was recognized by the Irish Music Associaiton as the Best Irish Tenor in the US, UK and European union. Accompanied on the piano, the strength and tenderness of his voice captures the truth and spirit in the classics and the traditional music of his homeland.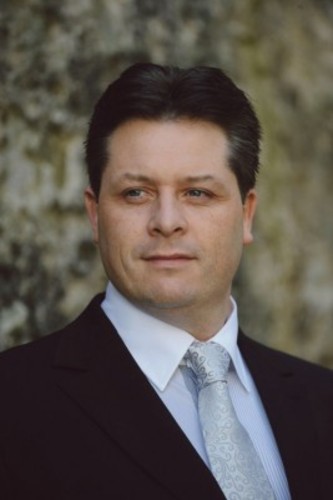 Cueto and Roldan - Thursday April 10, 2014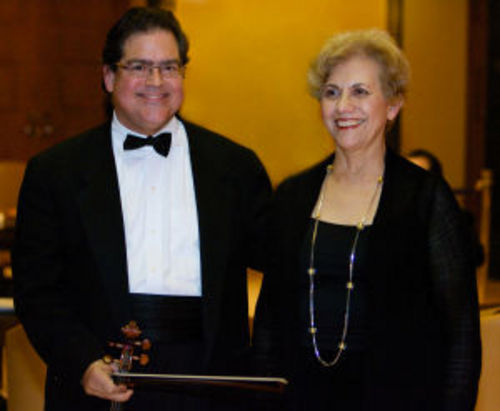 Baltimore based artists Jose Cueto and Nancy Roldan began their musical training in Puerto Rico and Argentina respectively, and each took advanced degrees from The Peabody. The long-time collaborators founded the music ensemble Alborado and each of them is involved in numerous ways in the music world. Ms. Roldan founded a biennual festival and international piano competition hosted by the College of Notre Dame of Maryland. She has played around the world and under the batons of maestro Pedro Calderon and Ernest Green, to name two. Mr. Cueto heads the string faculty of St. Mary's College of Maryland and is concertmaster of the Chesapeake Festival Orchestra and Concert Artists of Baltimore.
Bach to the Future - Friday May 16, 2014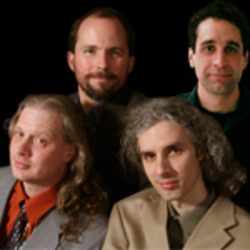 Performing their exciting arrangements of classical favorites with jazz and world music influences, Bach to the Future is receiving rave reviews across the country. Brothers Rob and Michael Silverman grew up in a classical music household. Their father performed cello in the St. Louis Symphony Orchestra for over 40 years, and their mother taught and performed cello and piano as well. Tey grew up one block from Matt Bollinger in St. Louis, and the three of them have played music since they were kids. They added violinist Andrew Driscoll, who also has an eclectic style, performing jazz and classical equally well.

AACCA is supported by a grant from the Maryland State Arts Council, an agency dedicated to cultivating a vibrant cultural community where the arts thrive.
Subscription Information:
You may mail your check to
AACCA
111 Avondale Circle
Severna Park , MD 21146
(Please indicate the plan you are purchasing, and give your name(s), address, and phone number.)
Adult $50 for our five performances plus those of our reciprocating association
Student $10 for a (grade 9-12) student joining separately
Family (A) $110 for mom and dad and your children (grades K thru 12)
Family (B) $60 for mom or dad and your children (K-12)
Benefactor Your gift in any amount will enhance the concert season. Contributions in excess of basic ticket prices are tax deductible. We are an IRS 501 (c)(3) designated nonprofit entity.
Reciprocity Agreements with South County Concert Association:
Your membership in the Anne Arundel Community Concert Association entitles you to enjoy the performances of the South County Community Association for FREE. And your friends who are members in the South County association may attend ours also.
Here is South County's Schedule:
Evening With Hal Linden September 21, 2013
DePue Brothers Band October 16, 2013
The Diamonds November 18, 2013
Legendary Ladies of Song January 11, 2014
Jesse Lynch's Jazz 101 February 10, 2014
Yang and Olivia Liu March 29, 2014
Chesapeake Youth Symphony April 26, 2014
Thanks for visiting today! Please come back soon.