A A C C A - 64th Season
SITE UNDER CONSTRUCTION
Anne Arundel Community Concert Association
www.annearundelconcerts.50megs.com
The Anne Arundel Community Concert Association is pleased to give you a preview of its 2015 - 2016 season.
Through a reciprocity agreement, subscribers to Anne Arundel Community Concert Association concerts, at no additional cost, are entitled to attend concerts presented by the South County Concert Association and the Performing Arts Association of Linthicum at south County High School and North County High School respectively. Each association is an individual entity, responsible for selecting and financing its own artistic program. Concert schedules for the South County Concert Association and the Performing Arts Association of Linthicum are shown below.
Season tickets are as follows:
ADULT: $55 for our five performances plus those of our reciprocating associations
STUDENT: $10 fee for a (grade 9-12) student joining separately
FAMILY (A): $120 for mom and & dad and your children (grades K thru 12)
FAMILY (B): $65 for mom or dad and your children (K-12)
BENEFACTORS: Very much appreciated! Your gift in any amount will enhance the concert season. Contributions in excess of basic ticket prices are tax deductible. We are an IRS 501 (c)(3) designated nonprofit entity.
Mail checks to: AACCA, 722 Cypress Road, Severna Park, MD 21145.
Please indicate the plan you are purchasing and give your name (s), address, and phone number
In lieu of a season subscription, tickets for Anne Arundel Community Concert Association performances may be purchased at the box office, Severna Park High School, located on Robinson Road in Severna Park, Maryland. Doors open one half hour before curtain time. Ticket prices are $20 per adult and $5 for children and young people (K - 12).
Questions? Please call Katie Adams, 410 315-9477 or Gale Gillespie, 410-4881
These are our performances this year and they're sure to please!!
Anne Arundel Community Concert Association
Stringfever - Monday, October 5, 2015 - 7:30 pm
Yang and Olivia Liu - Wednesday, November 4, 2015 - 7:30 pm
Shenandoah Run - Saturday, January 23, 2016 - 7:30 pm
Valinor Quartet - Friday, April 8, 2016 - 7:30 pm
The McCartney Years - May 20, 2016
South County Concert Association
Wonderful Wizard of Song, September 23, 2016 7:30 pm
Savannah Jack, October 14, 2016 7:30 pm (This concert - this concert only - will take place at South River High School, 201 Central Avenue East, Edgewater, MD 21037)
Night and Day, January 20, 2016 7:30 pm
Lincoln Trio, February 20 2016 7:30 pm
The Young Irelanders, April 12, 2016 7:30 pm
Vivace, May 3, 2016 7:30 pm
Performing Arts Association of Linthicum
Brooks Tegler's Octet, September 26, 2016 7:30 pm
The Young Columbians, October 24, 2016 7:30 pm
Arundel Vocal Arts Society, December 5, 2016 7:30 pm
Live Arts Maryland, Broadway, February 14, 2016 3:00 pm
Peabody children's Opera, March 6, 2016 3:00 pm
AACC Symphony Orchestra, April 23, 2016 7:30 pm
Stringfever
Three brothers and their cousin - four world class musicians playing five- and six-stringed violins, viola and cello in a truly original show. The show highlights Stringfever's unique, acclaimed version of Ravel's 'Bolero' and an audience challenge to play Name That Tune as they race through 20 of the best-loved film themes in one breathless arrangement.
Yang and Olivia Liu
(piano and violin)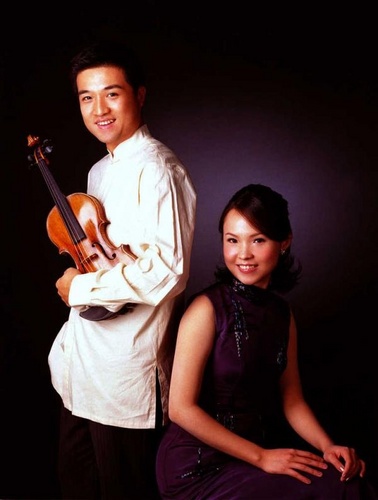 Husband and wife duo Yang & Olivia Liu are virtuoso talents who create a fulfilling event on violin and piano. Their program of classical and traditional Chnese music demonstrates technical brilliance and virtuosity while communicating their message of faith, love, and joy.
Shenandoah Run
Shenandoah Run is a nine-member Americana folk band from the Washingtn, DC area. Formed in 2011, the band blends rootsy vintage, classic and contemporary folk music in a manner that appeals to a diverse audience. They deliver the spirited sounds of American folk music, spicing them up with a little country bluegrass and the occasional infusion of songs from other lands. Add some humor and they deliver a performance that invites the audience to participate.
Valinor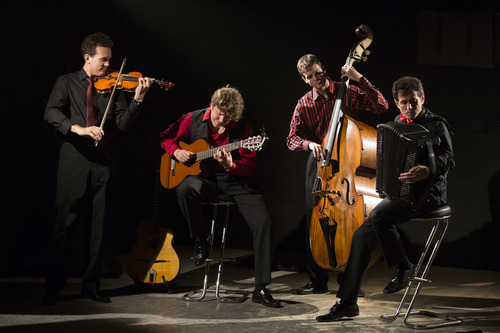 A unique hybrid of jazz and classical as a red-hot trio meets accordion master. With worldwide musical influences and global performance credentials, this international cross-over ensemble turns their razor-sharp virtuosity loose on a wild array of songs from around the world.
The Paul McCartney Years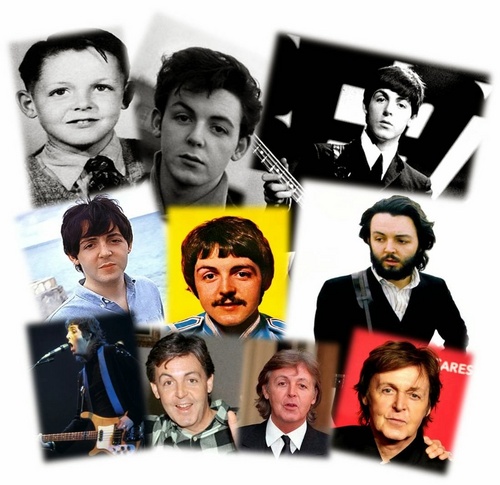 This 6-piece Paul McCartney tribute features 100% authenic reproduction of the McCartney arena concert experience. Featuring original instruments and arrangements, the production has toured and enthralled audiences throughout the U.S. and Europe.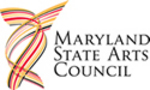 AACCA is supported by a grant from the Maryland State Arts Council, an agency dedicated to cultivating a vibrant cultural community where the arts thrive.
Thanks for visiting www.annearundelconcerts.50megs.com.
List us in your email addresses for easy access, and come back often!